2011 02 01
- Official Website is online!


Finally our website is "online" and we'll now start testing it and try to finish it as soon as we can!
Here we will publish news, gigs, pictures, videos, merc and more! All gathered in the same place :)

Don't forget that we also have group on Facebook where you can get direct contact to us and stay updated with the latest news as well!

Regards
Black Magic Fools


Share




[Back to news page]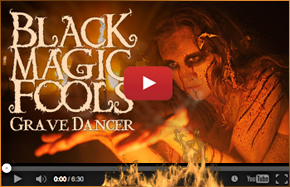 Listen to "Soul Collector" on SPOTIFY!