2011 08 25
- Thank you! ..and new pictures!


We havn't had time to thank you all for the support on our shows at "Kungahälla Medeltidsdagar" and "Göteborgs Kulturkalas"!

Despite the unsettled weather we manage to recieve good weather in Kungahälla and GREAT weather on Avenyn when we played outside directly under the sky! Unfortunatly we had to cancel the friday show in Brunnsparken, but then again we wouldn't be able to play because of the rain that came that day..

The online swedish metal magazine Swedenmetal.se visited us at Göteborgs Kulturkalas and filmed some songs that you can watch at their YouTube Channel!

Also a great thanks to Ingemar for helping us with the show at Kungahälla due to the fact that Pontus had barely recovered from two weeks at the hospital.

We've also uploaded some pictures from our show at Brewhouse at Göteborgs Kulturkalas, you can find them at the pictures section!

We really enjoyed playing and hope to come back again for more! :)


Share




[Back to news page]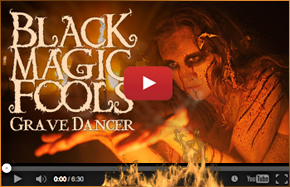 Listen to "Soul Collector" on SPOTIFY!