2011 05 22
- 3 days in Leksand!


The days are closing in and we're rehearsing six new songs that we'll perform at "Medieval market of Leksand" (Leksands Medeltidsdagar) 27th, 28th and 29th of May. We're also happy to announce that Varius Coloribus Experience will play during the festival as well!

If you intend to visit the market please check out the schedule when we're playing during the days, you can read it in Swedish here!
When we're not playing with our big setup we'll be roaming the streets playing with our acustic setup. We'll also be selling our Debut EP CD there! a golden opportunity to get your own copy and meet the band personally ;)

See you there?! :)

/Black Magic Fools





Share




[Back to news page]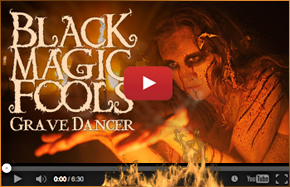 Listen to "Soul Collector" on SPOTIFY!