2011 04 08
- New Black Magic Fools video!

We've just updated our Media section and MySpace page with a live video in from our performance at Parken in Gothenburg.
They filmed us from 3 different cameras and helped us put together a live video for us. Check it out! You can even watch it in Full HD resolution 1080p! Nice ;)

Link to media

Link to MySpace

Share
[Back to news page]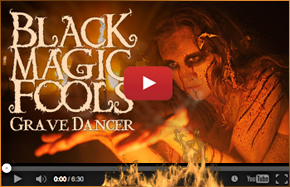 Listen to "Soul Collector" on SPOTIFY!